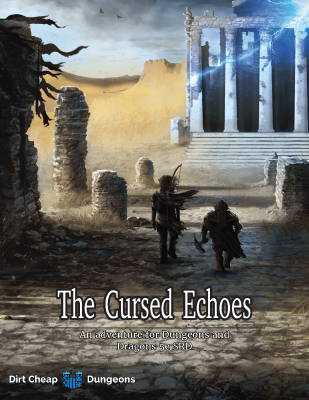 The Cursed Echoes is a level 1-20 adventure created by Dirt Cheap Dungeons to use with our Modular Dungeon Sets and D&D 5e. The game can be used without our sets, but we encourage you to use it alongside our product for the full dynamic tabletop experience.
The module is set up to be easy enough for a new DM/GM to run the campaign, but also intriguing enough for someone with more experience.
Do you play Pathfinder or another fantasy tabletop game? The module was set up to be easily ported over to other systems.